Nutrition Information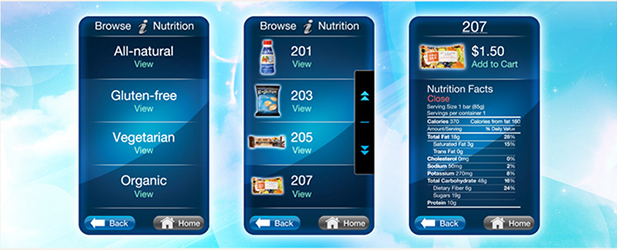 Our machines feature a state of the art touch screen. These screens serve a number of purposes.
First, the consumer can purchase more than one item, placing them in their virtual shopping cart, and then pay for them in one simple transaction. This saves time and the frustration of dealing with extra change or more than one credit/debit card transaction. Payment can be made either before or after the items are selected.
The touch screens make it easy to review nutrition information of all the products. They can be compared to each other to help make a decision in making the purchase.
Promotions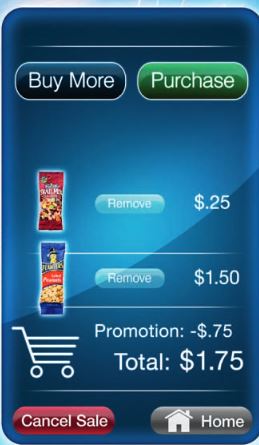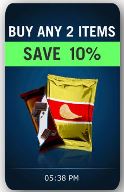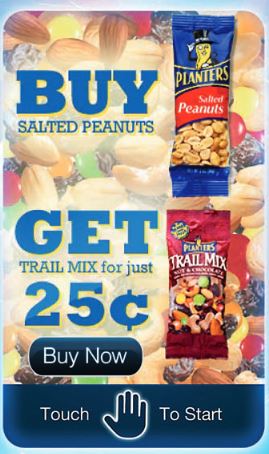 From time-to-time, we may have special offers and discounts. This is also done through the use of the touch screens.
ADA Compliant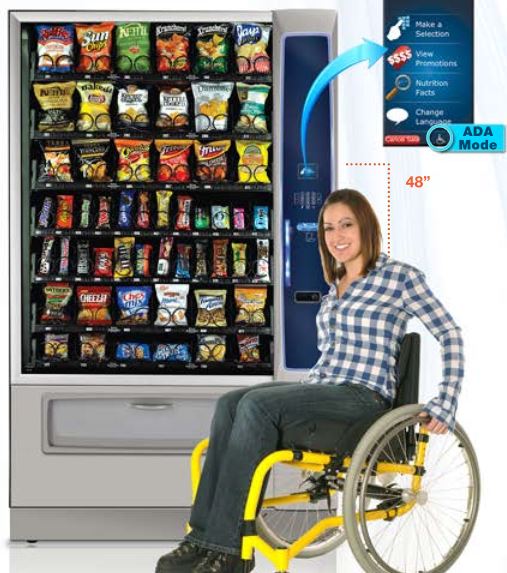 All of our machines are 100% compliant with the ADA (American Disabilities Act) of 2012. These new regulations require that all operable parts be no higher than 48 inches and no lower than 15 inches from the ground. People in wheelchairs can easily read the touchscreens, make their payment and reach the products they purchased.
Surevend-Guarantee Product Delivery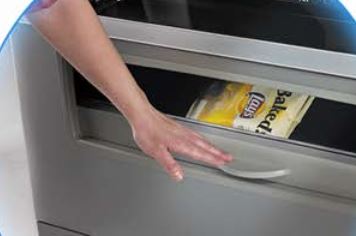 Each machine is equipped with sensors to ensure the product selected is successfully delivered. If not, then the consumer has their choice of choosing another option or getting a full instant refund. No more filling out requests and waiting.
Save
Save
Save
Save
Save
Save
Save
Save
Save
Save
Save
Save
Save
Save
Save